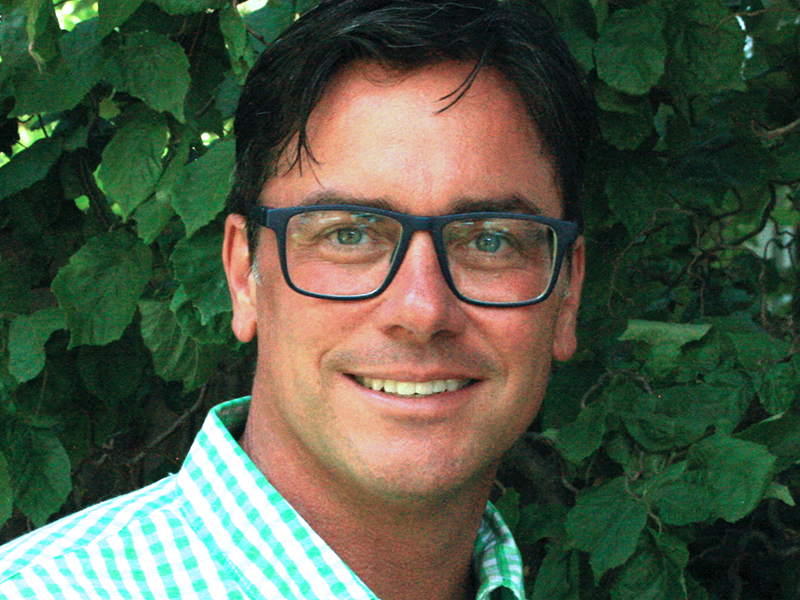 Kristopher Dabner is President and Creative Director of The Greensman, Inc. He has been involved in creative pursuits his entire life. He graduated with a degree in Architecture from the University of Kansas. He has also worked as an art director for television and film. He founded the Greensman in 1994 and the company has grown from a "one man show," to its current size of 15 full-time and up to 30 seasonal employees.
Kristopher's philosophy combines great design, enormous energy, entrepreneurship and philanthropy and he uses that philosophy to create unique gardens for the Greensman's clients. Greensman designs take a full-picture approach, incorporating the existing structure, expanding the hardscape, taking into account plans for the future environment. Kristopher's designs have been featured in Better Homes and Gardens, Country Gardens, Kansas City Home Design, KC Magazine, SPACES and the Kansas City Star.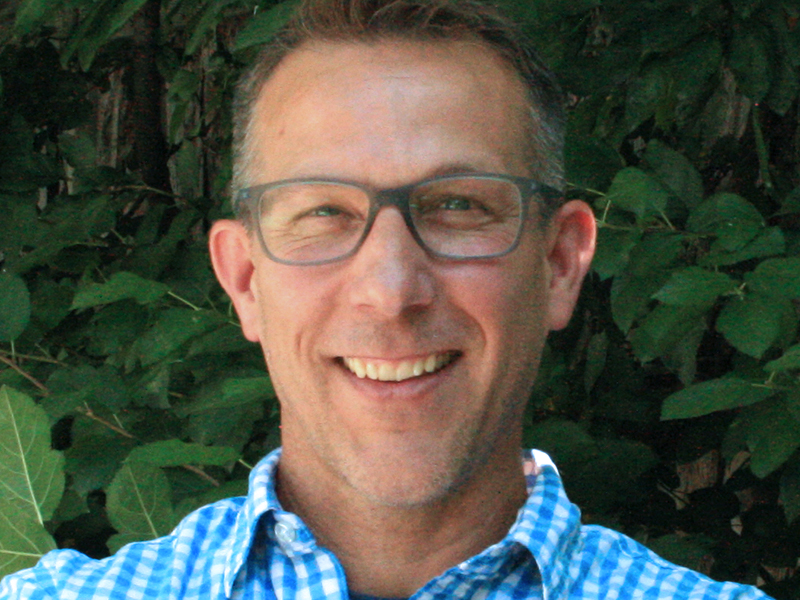 James Walls was born in Miami, Oklahoma and grew up in Webb City, Missouri. James and his family, wife Katy, son Noah (12) and Cora (7), relocated back to the Midwest from North Carolina to be closer to family and friends, and for the tropical winters, he jokes. The family share their house with a cat named Orange Crush (aka "The Crusher") and the newest addition to the gang, their dog Louie.
James has a Bachelor's degree in Landscape Architecture from North Carolina A&T State University and works for the Greensman in the capacity of Landscape Designer. In addition to his education he has years of experience digging in the dirt.
James' passions include hiking, mountain biking, and hauling kids from event to event. When we asked James what interesting thing he might like to share, he said he had done nothing interesting, but after thinking about it a couple of minutes he said, "This question is tough because it brings self-awareness to my seemingly boring life. When I was young and flexible, I summitted the Kor-Ingalls route of Castleton Tower, outside of Moab Utah, jumped out of a few airplanes, lived a short stint outside of Denali National park, Alaska …and broke up a fair share of bar fights.  Now I read books like "Henry and Mudge" and "Pinkalicious", do the laundry and make sack lunches for my kids…and sometimes for my wife as well."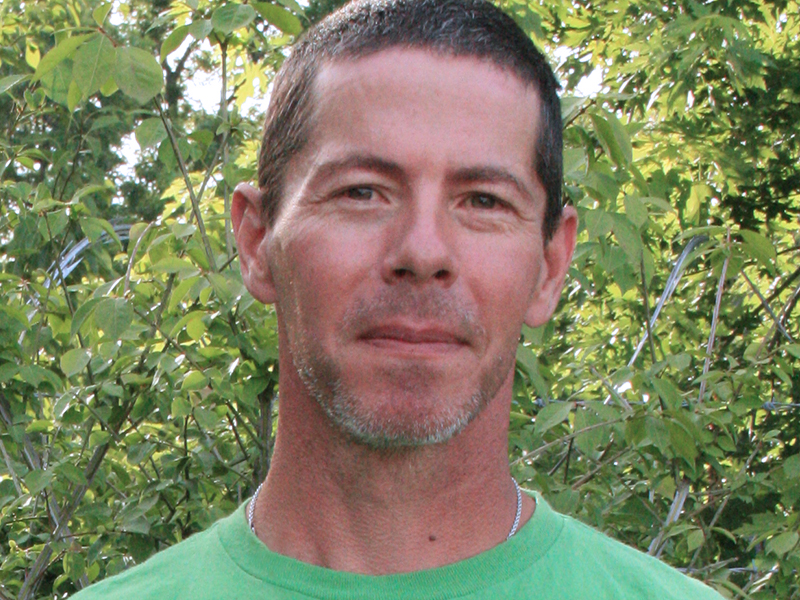 Brian Martin was born in Kansas City. He has a Bachelor of Science in Turf Management from Kansas State University. He started working at Mission Hills Country Club when he was fifteen and worked there through high school and college and for four years after college.  He worked for himself for ten years offering lawn and irrigation services.  Before joining The Greensman, Brian worked for 1.5 years traveling the country working for a golf course irrigation company.
Brian lives with his fiancée and one daughter and his passions include camping, fishing and cooking/grilling outdoors. They have no pets yet, but we know as he spends more time around Kristopher, that is likely to change.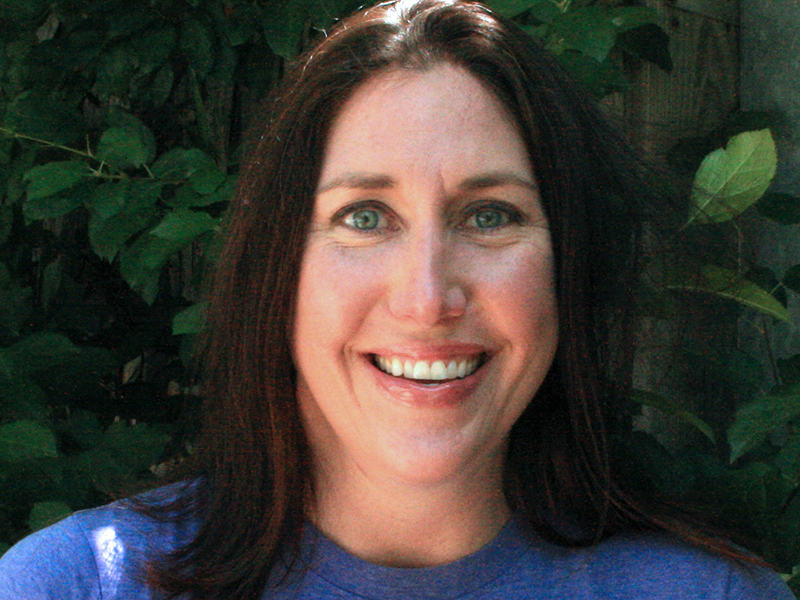 Anna Knutson was born and raised in Salina, KS and recently relocated back to Kansas City from Austin, TX. Anna studied Marketing and Finance at Kansas State University, and enjoys cheering for her Wildcats every chance she gets. In her spare time she loves working on her historical home with her husband, Drew, and their three (furry) children: Madison, a 10-year-old sassy Yorkie; Chiquita, a 7-year-old snuggly Chihuahua; and Charlotte, a 5-month-old English Bulldog who runs the house. She also loves reading, kayaking, fitness, and any activity her dogs can attend.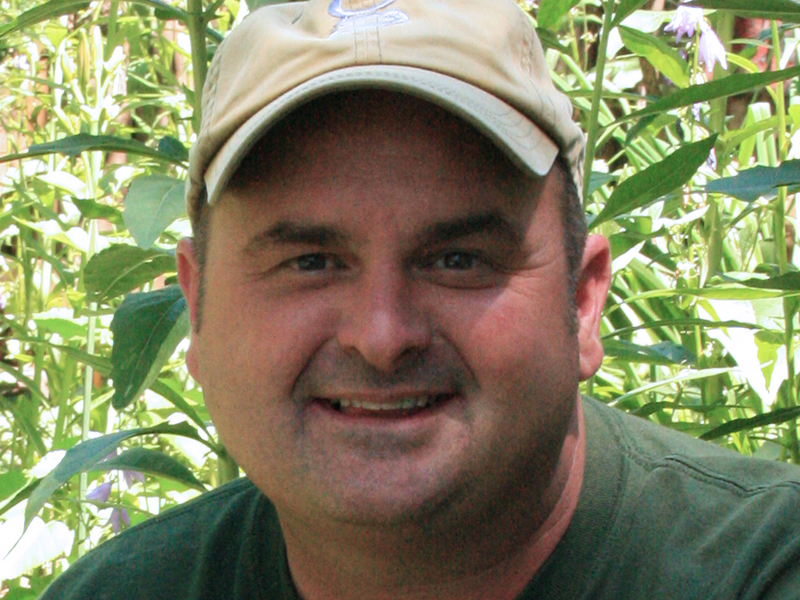 Originally from south Texas, Paul came to the Greensman in 2007 with 14 years of landscape experience. He has worked for Harris County Arboretum, then the Parks Department for 2.5 years. He manages two to three crews of mowers handling both residential and commercial accounts. He is a certified pesticide applicator in Kansas and Missouri. He could not imagine working outside the Green Indistry as it is what he has been called to do.
Paul loves the outdoors, camping, hiking, hunting, fishing, swimming, basketball and soccer (he played for 16 years). Also, rumor has it Paul is a pretty sharp pool player.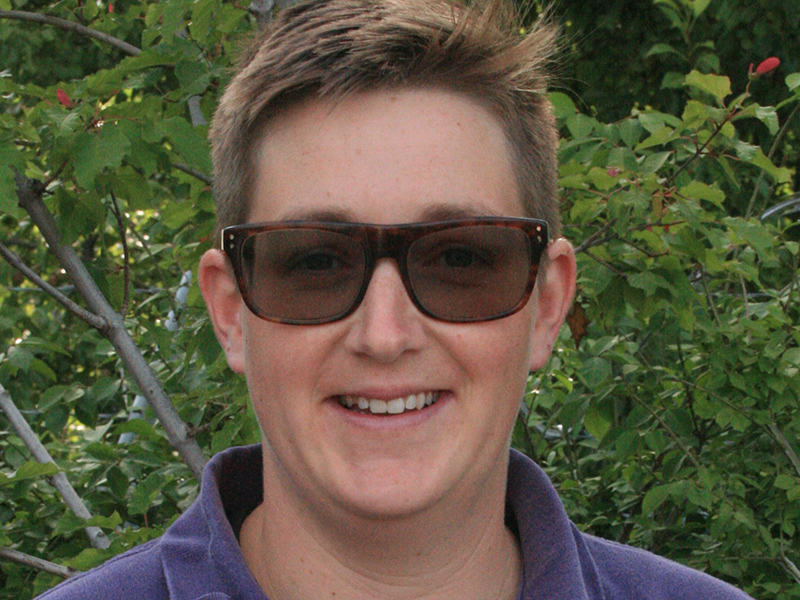 Our newest addition to the Greensman, Megan has been working in horticulture since 2012. She is from Manhattan, KS and has degrees in Anthropology and Latin American Studies. She and her wife, Sarah, recently grew their family with the birth of their baby girl Harriot Till. When Megan isn't digging in the dirt and planting beautiful gardens, she enjoys exploring the outdoors, camping, traveling, woodworking and building with natural stone.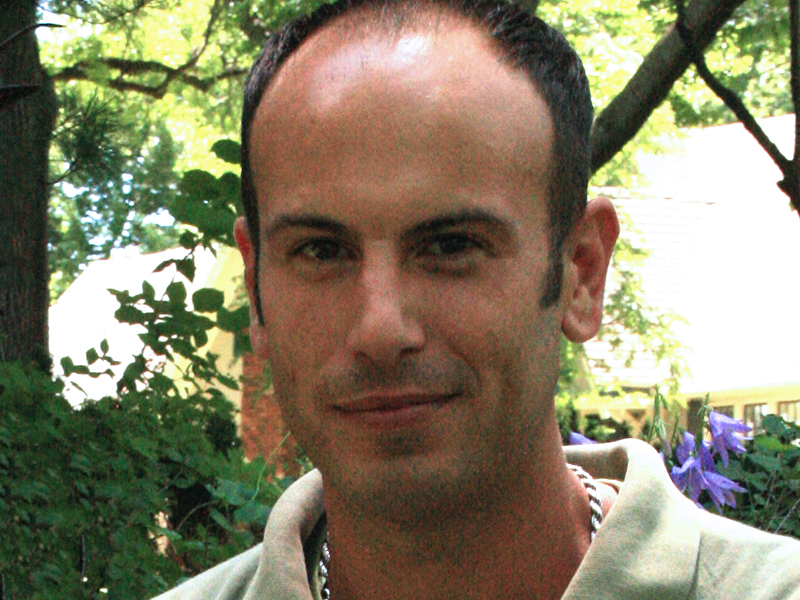 Anthony has been working with plants since he was 15 and started working at a nursery. He was born and raised in Kansas City, loves Sporting Kansas City soccer, enjoys spending time at the lake, traveling, and working on his Japanese garden in his yard. He shares his home with two very spoiled dogs, Johnny and Ralphie.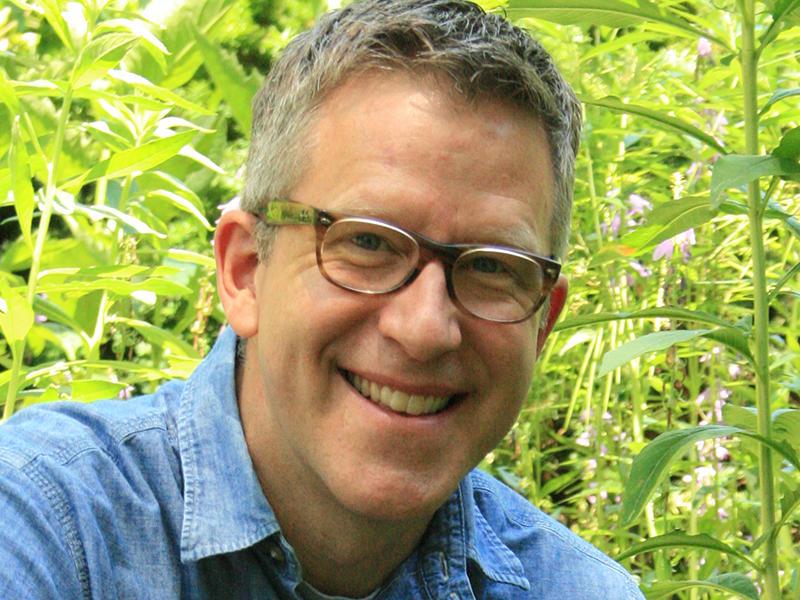 Charles is a bookkeeper by day and actor by night. He's appeared on the stages of almost every professional theater in Kansas City. His tenure with the Greensman began in 2001 when Kristopher enlisted him as an assistant (really a "guy to hand him stones") in building a pond in south Kansas City. Since then he has served in many capacities, both in the office and outside. His previous careers include mechanical engineering, music education and restaurant management. Charles's hobbies include cooking, knitting, music, roller coaster riding and caring for a loveable but toothy German Shepherd mix alongside his husband Joseph.