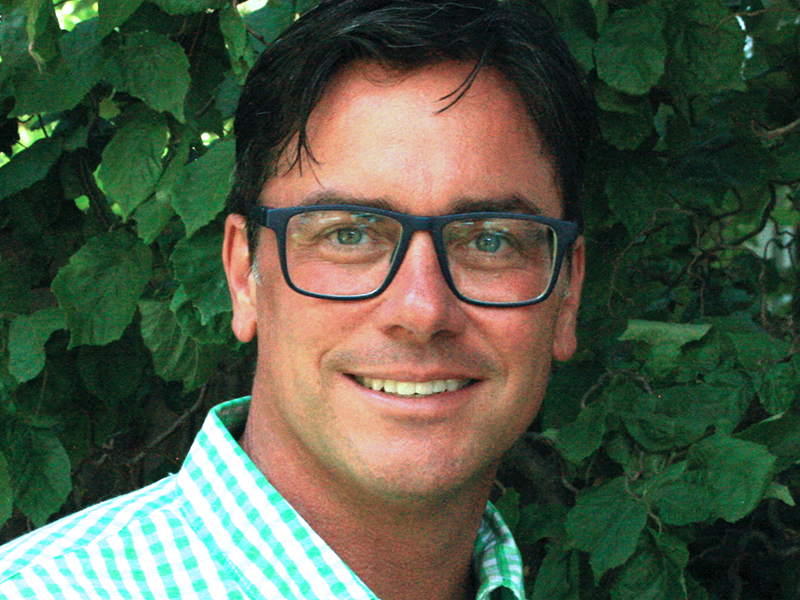 Kristopher Dabner is President and Creative Director of The Greensman, Inc. He has been involved in creative pursuits his entire life. He graduated with a degree in Architecture from the University of Kansas. He has also worked as an art director for television and film. He founded the Greensman in 1994 and the company has grown from a "one man show," to its current size of 15 full-time and up to 30 seasonal employees.
Kristopher's philosophy combines great design, enormous energy, entrepreneurship and philanthropy and he uses that philosophy to create unique gardens for the Greensman's clients. Greensman designs take a full-picture approach, incorporating the existing structure, expanding the hardscape, taking into account plans for the future environment. Kristopher's designs have been featured in Better Homes and Gardens, Country Gardens, Kansas City Home Design, KC Magazine, SPACES and the Kansas City Star.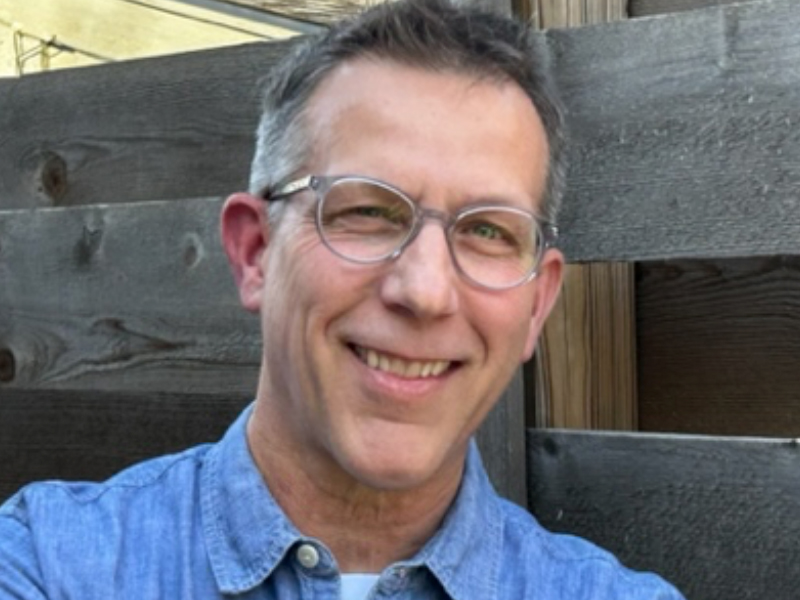 James was born in northeast Oklahoma and grew up in the town of Webb City, Missouri. His love of the outdoors ultimately led him to a career in the landscape industry. His favorite climbing tree growing up was the American sycamore. James earned his bachelor's degree in landscape architecture from North Carolina A&T State University.
After a decade of living and starting a family in North Carolina, he and wife Katy returned to the Midwest along with their children Noah and Cora. When not designing your new landscape, James enjoys hitting the extensive mountain bike trails around KC and northwest Arkansas or playing just about any game that requires a racket.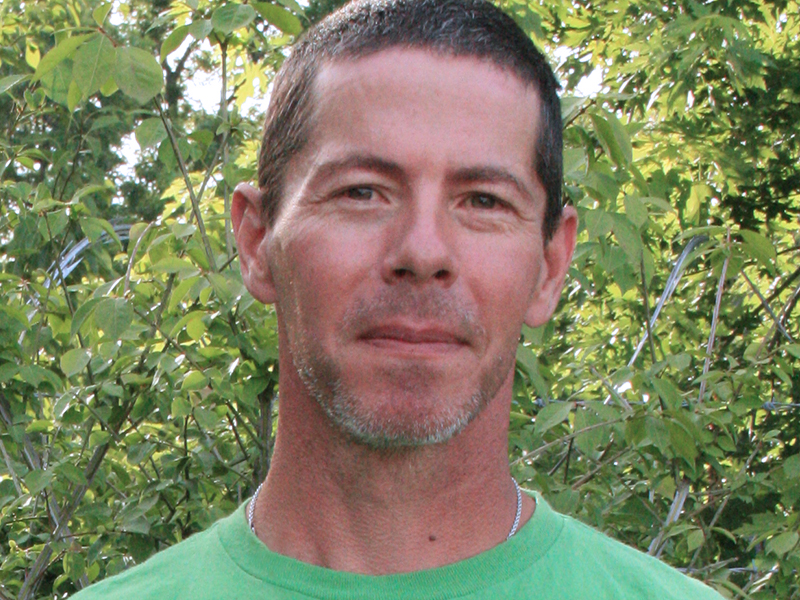 Brian Martin was born in Kansas City. He has a Bachelor of Science in Turf Management from Kansas State University. He started working at Mission Hills Country Club when he was fifteen and worked there through high school and college and for four years after college.  He worked for himself for ten years offering lawn and irrigation services.  Before joining The Greensman, Brian worked for 1.5 years traveling the country working for a golf course irrigation company.
Brian lives with his fiancée and one daughter and his passions include camping, fishing and cooking/grilling outdoors. They have no pets yet, but we know as he spends more time around Kristopher, that is likely to change.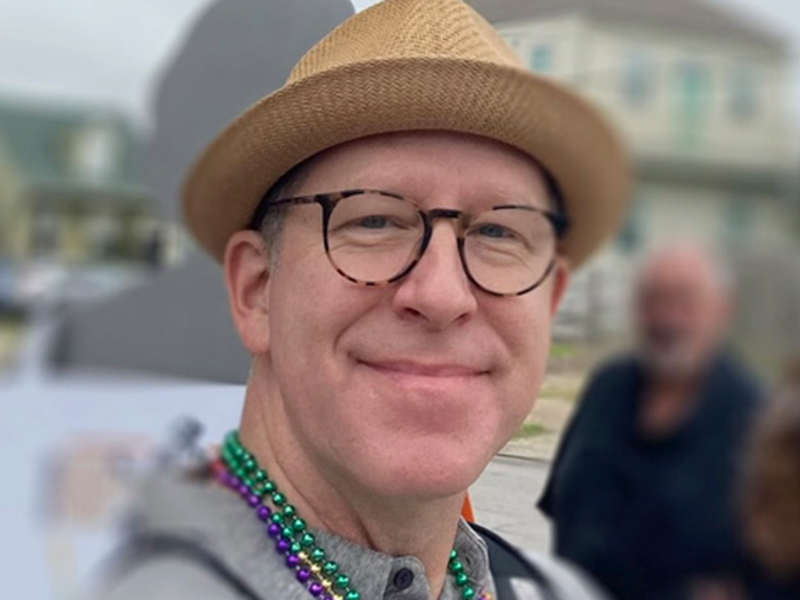 Charles has had careers as an actor, a singer, engineer, restaurant manager, and these days a bookkeeper. He's a third-generation only child who was born and grew up in Jefferson City, Missouri. His career in landscaping began in 2001 assisting on a water feature construction; continued into crew maintenance and installation work; and eventually landed him in front of the one company desktop teaching himself Quickbooks. He holds a B.S. in mechanical engineering from University of Missouri-Rolla (now Missouri S&T).
Charles' favorite plants are flowering perennials and decorative grasses; he loves watching the cycle of growth from nothing (above ground) to peak to cutback to starting over again the next year. Charles and his husband Joseph enjoy spending weekends at their home at Lake Ozark, traveling, and parenting a loveable but strong-willed Catahoula leopard mix named Denali. Other pastimes include cooking, knitting, paddle boarding, and photography.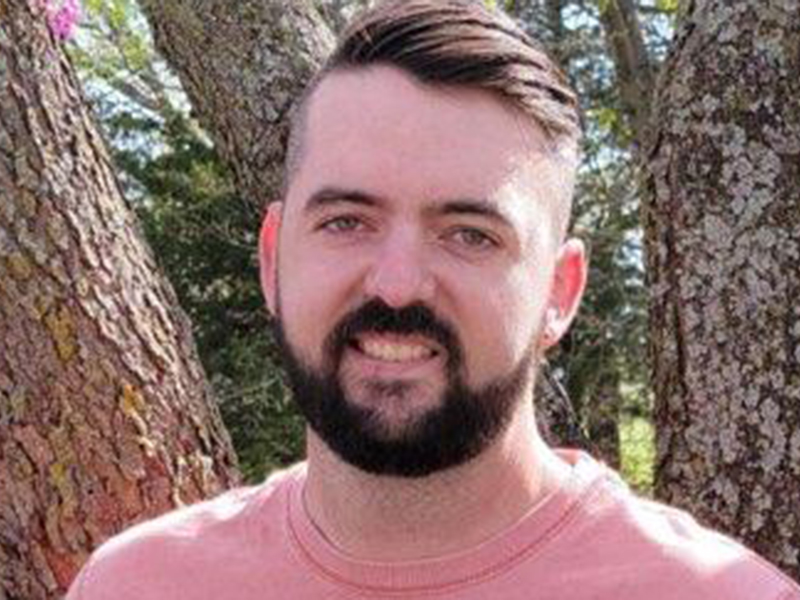 Chance was born and raised in Topeka, Kansas, and moved to the Kansas City area in 2020. He grew up working for farmers around the Topeka area and eventually found his way to the landscaping industry he works in today. He has a degree in horticulture science with a focus on landscape design and maintenance from Kansas State University. His favorite perennial flower is liatris as it reminds him of his time growing up on prairie grasslands, and his favorite tree is the eastern cottonwood. In his free time, he works on his own landscape at his home and enjoys kayaking rivers in the midwest with his family and friends.