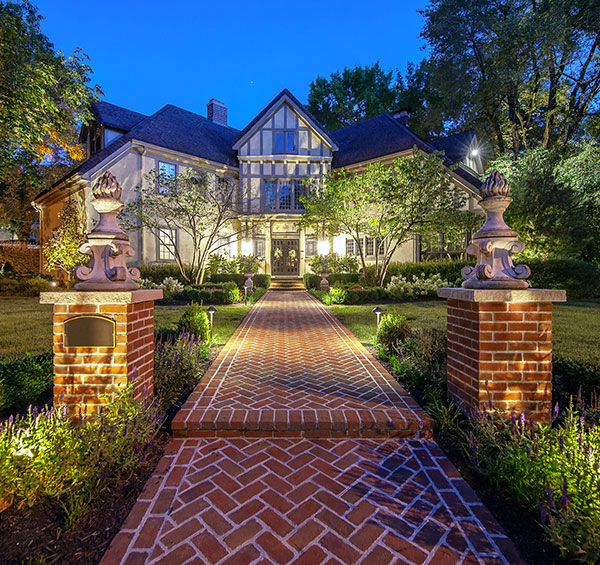 YOUR WEEDS ARE ALWAYS WORKING FROM HOME
We're still working! As part of the home construction and lawn care industries, our work at The Greensman is deemed "essential." And as we all know, grass doesn't stop growing, shrubs don't stop budding, and weeds don't stop sprouting! Here's what we at The Greensman are still doing:
• Bed cleanups, trimming, and mulching
• Irrigation startups and adjustments
• Remote access irrigation controllers
• Seasonal color, perennial, and vegetable plantings
• Dry laid patios, walls, and fire pits
• Shrub and tree installation
• Shrub and tree maintenance
Given the public health parameters in place during this phase of COVID 19, our design department is still functioning at 100% using video chat and other electronic communication methods. Taking time now to plan and design your 2020 garden and landscaping projects will get you outside and enjoying them that much more quickly once all of this isolation has passed! Just call our office for more details.
At The Greensman our love of beautiful landscaping is bested only by our concern for our crews that make that happen. We want to keep our experienced and dedicated staff employed and their families healthy throughout this time. We need your help and your ongoing business to make that happen! Please contact us for any lawn, landscape, or outdoor needs we can assist with at this time.
Our number one priority is the health and safety of our clients and employees. We have taken several steps:
• Our field crews have been instructed in safety and hygiene protocols and safe working distances.
• Specialized personal equipment and disinfecting supplies have been supplied to crews and vehicles.
• Home remote access has been provided for all office workers to reduce exposure in confined spaces.
Here's hoping that soon all this distancing and inconvenience will just be a memory! Thank you for the opportunity to serve you for over 25 years. Please stay safe (and wash your hands!).
Here's cheer!
Kristopher, The Greensman staff, and crews